$99 special for 3 areas is up to 300 sq.ft total
Tile Cleaning Miami. Love the look of tile, but hate the maintenance associated with it? Tired of scrubbing at your grout and fighting a loosing battle to keep that tile clean?  All the cleaning that you do to your tile is only effectively pushing the dirt further into your grout. Give us a try. We are the best tile cleaners in Miami.
We offer tile cleaning and grout cleaning services that will quickly and efficiently take care of the problem without you having to lift a finger.  We will come in and remove the bacteria and dirt that is found in your tile and grout.  Once this process is done, we will then seal your tile and grout to give it that brand new look and feel.  This will make sure that the dirt and bacteria stay out of your tiles.  It will also ensure that your home provides a healthier environment for your family.  This process can save you thousands in cleaning supplies that don't work and will cut down on the cost of replacing tiles.
Deep Carpet  Cleaning
Carpet  deodorizing
Dry Foam Carpet Cleaning
Dry Carpet Cleaning
Carpet Heavy Soil Removal
Pet Odor Removal
Pet Stain Removal
Carpet Sanitizing
Carpet Scotch guard Protection
Carpet Spot Removal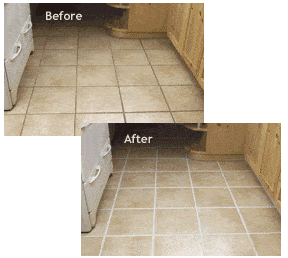 WE ARE #1 MARBLE, TERRAZZO, MEXICAN, VINYL, LIMESTONE & GRANITE POLISHING AND CLEANING RESTORATION COMPANY SERVICE MIAMI, FORT LAUDERDALE & WEST PALM BEACH
We offer service to commercial and resident client for the maintenance and restoration cleaning of marble, limestone, Mexican, vinyl, terrazzo & granite tile and all other types of natural stone.
The services we offer should not be confused with "regular cleaning" although we do offer a stone cleaning and polishing service. marble and natural stone restoration is a highly skilled job as stone can be ruined very easily by an inexperienced employed.
 you will find a lot of "cleaning companies" offering this service and using extremely harsh abrasives and acids to destroy your stone for you. When this occurs we can usually fix their problem but it can cost a lot of more to sort out. Get the marble and stone restoration done the right way the first time, call us.
In fact as you can see we even train companies in the art of stone restoration.
Available Tile Cleaning services:
Grout Cleaning
Grout Restoration
Dry Foam Carpet / Upholstery Cleaning
Grout Sealing (Stain Resistant)
Scotchgard Protection
Tile Cleaning
Call Today: (305) 396-8776 For A Quote