Dr. Steemer Carpet Cleaning in Miami – Best Carpet Cleaners in Miami, Dade, Broward, & West Palm Beach.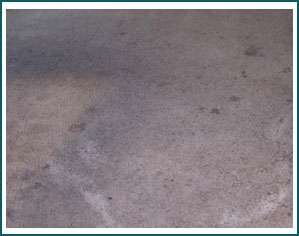 Are you looking for a quality, affordable carpet cleaning services that you can trust? Many Home owners & businesses in Miami, Dade, Broward, & West Palm Beach always call Dr. Steemer Carpet Cleaning 1st. At Dr Steemer we work hard to be on time, clean your carpets thoroughly, and take care of you the way we would want to be treated.
Our process will not leave that soapy residue leaving your carpets fresh, soft and they won't get those dirty spots a week after we leave.
Available Carpet Cleaning Services:
Deep Carpet  Cleaning

Deodorizing Carpets

Dry Foam Carpet Cleaning

Dry Carpet Cleaning

Heavy Soil & Stain Removal

Pet Odor Removal

Pet Stain Removal

Sanitizing Carpets, Rugs & Upholstery

Scotch Guard Protection

Spot & Stain Removal

Emergency Carpet Drying

Water Damaged & Mildewed Carpet Cleaning
We are pet stain and odor removal experts and pride ourselves on all of the yellow stains we can remove in most cases. Your carpet will look better and in most cases, the odor will be taken care of. Sometimes the odor removal requires some light repairs, but we are happy to give you an estimate.
What We Do To Clean Your Carpet
When we arrive at your home, we'll make sure that you agree with the services being provided. This helps so that you know what to expect. We'll then move any furniture to provide a thorough, deep cleaning. Some furniture we may not be able to move, such as entertainment centers, heavy dresser or beds.
To start cleaning, we per-vacuum the carpet area. This is an important step that allows us to pick up any loose dirt that's on the carpet. Next we'll apply our low moisture citrus based cleaning solution to the carpet. Our cleaning green solution uses no harsh chemicals and all active ingredients are safe for pets, people, and the environment. Once our solution is applied any dirt or grime that is stuck on the carpet fibers will break down, allowing us to pick it up with our Industry Premium cleaning truck mounted equipment. If there are any areas that need special attention, we may apply our cleaner a second time and then remove both the cleaner and grime with our Deep cleaning machines.
What You Can Do In Between Cleanings
Having a routine carpet cleaning is great, but one thing you can do to help keep your carpet clean is to vacuum regularly. The best way to vacuum is by moving it back and forth a few times over the same area, then moving to the right or left to continue on to the next area. With vacuuming, it's important to make sure to clean along the edges and high traffic areas more thoroughly because these are the areas that attract the most dirt and dust. Carpet manufacturers actually recommend vacuuming at least once a week.
Have Your Carpets Professionally Cleaned Once a Year.
While cleaning your carpet is important, from a good house keeping perspective, there are a variety of reasons to have the carpet in your home cleaned on a regular basis.
First, there's a lot of dust in your home, from a multitude of sources.
Dust will get captured by the carpet, which can help keep the air in your home cleaner. However, just like any type of air filter, the carpet needs to be cleaned often so that the dust that has been caught by the carpet gets removed. This allows the carpet to better capture dust in the future, which in turn makes the air in your home cleaner.
In addition, carpets need to be cleaned on a regular basis to maintain their lifespan.
When you take care of and keep your carpet clean, it'll last longer. That's why it's important to have a professional carpet cleaner come into your home about twice a year.
Only having the floors cleaned twice a year may not be enough for your business. If you're in need of a floor cleaner for your company, we do offer routine maintenance options.
Your carpets collect thousands of microorganisms like dust mites and bacteria. 
It is important to keep your carpets clean not only to promote better health, but also to make your home look clean.  Think about the thousands of dollars that you have invested in putting carpeting in your home.  You definitely want to protect that investment.  In order to do this, you will need to do regular maintenance on your carpets.  Vacuuming alone will only keep down the dust and dirt.  We take pride in our work and want you to understand what you are paying for.
Our three step process:
Step 1

 – Carpet per-treatment. 

This is a necessary step in cleaning your carpets.  During this step, we spray all of the carpets with solution before the cleaning process.  This will allow any ground in dirt or spots on your carpet to come out when we complete the cleaning process.
S
tep 2 –

 Carpet Cleaning. 

Now comes the part where your carpets begin looking like new.  The process that we use will use will successfully and efficiently remove the dirt, dust and grease from your carpets.  We will utilize the process of steam cleaning to remove the grim deep down at the base of the carpet fibers.   Our process will not harm your carpet and in fact, carpet manufactures recommend steam cleaning as the method for cleaning their products.
Step 3

 – Neutralizing your carpet. 

This is the final step in our process.  This step is important because it will make certain that there is no cleaning residue left in your carpet.  This will make your carpet feel soft and new after we finish.